Community Involvement
North Marin Community Services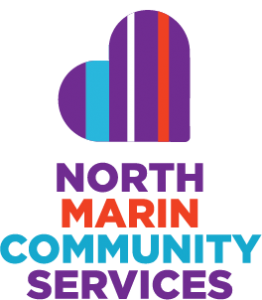 In 1966, the Novato Youth Center began as a dream. Our founding families hoped to someday create a safe and nurturing place for Novato's youth. A decade later, after lots of community organizing, the doors to our new facility opened and was first called the Novato Boys Club. Our Center evolved and grew through several name changes and building expansions and additions to become the Novato Youth Center, a nonprofit organization offering a wide range of educational and enrichment activities to support the healthy development of youth and their families. Our Center grew from serving 250 children in our first after-school program to now reaching more than 2,700 youth and families annually.

The Rotary Club of Ignacio focuses on supporting local programs through annual fundraising events. Funding goes towards local student scholarships, charitable agencies serving those in need and others deserving civic or charitable projects within the community. Andrei has been a member since 2015.

Matt Fannin is the chairman of membership and recruitment in the Rotary Club of Santa Rosa. He was also a past board member from the year 2012 to 2014. Matt's favorite activity is the annual distribution of dictionaries to every 3rd grader in Santa Rosa. The Santa Rosa Rotary emphasizes strong fellowship among Rotarians and meaningful community and international service projects which help characterize Rotary worldwide. There's something that all Rotary club members have in common: We take action. As community volunteers, we reach out to neighbors in need. We build, support, and organize. We save lives. We work locally and globally to make our community and the world a better place.

A nonprofit organization devoted to supporting the educational and cultural benefits of musical performance to its members and the Marin community. Andrei has served on the board since 2008 and is currently Vice President.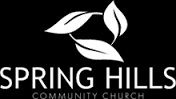 Spring Hills Community Church was created as a community of faith to serve Sonoma County at large. We endeavor to serve God by reaching-out to our community and showing genuine love and care for our neighbors. Matt has been a member since 2012 and is a member of the church safety team.
Novato Chamber of Commerce, Leadership Novato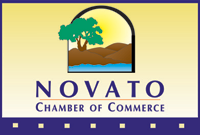 Novato's largest business trade organization. Since 1915, we've worked to grow the economic prosperity for all who live and/or work in Novato. We have four core activities that aid us in achieving this goal: promoting the community, represent the interest of business with government, political action, provide networking/marketing opportunities to build business relationships. Leadership Novato, Established in 1990. Leadership Novato is a community affairs program to identify and equip individuals to guide Novato's future. Andrei was a leadership graduate in 2008.
Business Network International

The mission of BNI is to help members increase their business through a structured, positive, and professional "word-of-mouth" program that enables them to develop long-term, meaningful relationships with quality business professionals. Andrei has been a member since 2004, served as President and is currently the Event Coordinator.