August 13, 2019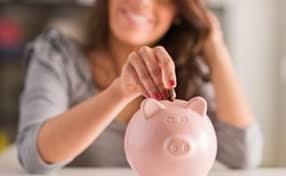 In this month's blog we discover some steps you can take to have better success in your financial future. By simply changing some of your outlooks on finances you can completely alter your path to financial freedom. These steps start out small such as, stop looking at the day to day and start looking at the bigger picture.Something as simple as switching from a spending mentality to a saving mentality can help you make day to day financial decisions that will add up over time and greatly increase your financial success.
It becomes easier to implement these small changes when you can see the benefit it provides to you and also to the people you love. Setting a sound example for your kids is important to the financial success they hope to achieve in their lifetimes. As you begin to set an example for those around you; also do not be afraid to reach out for help when you are making new and potentially difficult financial decisions. Using the community around you and reaching out in times of need is essential to learning and making the correct decisions.
As you can see with some simple alterations of your financial habits you can dramatically impact your chances of financial success. Here at Alpha Wealth Management we pride ourselves on being able to help our clients make these small changes in ways that fit their lifestyle. The first step to gaining financial freedom comes with making a plan that takes your unique circumstances into account. And that's exactly what we set out to do here at Alpha. Please feel free to reach out for any further information on the Alpha Advantage and what we can provide for you!
Full Article: https://www.forbes.com/sites/forbes-summit-talks/2018/07/11/5-ways-women-can-better-plan-their-financial-future/#189c3783b95b
Event Information: https://www.eventbrite.com/e/women-wine-and-wealth-the-missing-conversation-tickets-64254226120
Andrei Jigalin, CFP®
Financial Advisor, Principal
Alpha Wealth Management and Planning
350 Ignacio Blvd., Suite 105
Novato, CA 94949
P: 415.506.4569
F: 415.508.3467