Events
Wine, Women, and Wealth
"Invest in a Bright Future"
VIRTUAL WOMEN, WINE & WEALTH WORKSHOP (Via Zoom)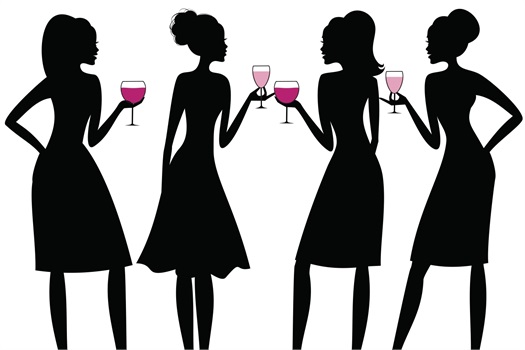 "A look at 529 College Savings Plans"
Join Us for a Discussion and Discover:
1. The Benefits of College extend beyond financial gains
2. Support a lifetime of learning
3. Enjoy unmatched benefits
January 28th at Noon and 5:00pm
RSVP:
Event Brite
(415) 506-4569 / Andreij@alphawmp.com and Keith@alphawmp.com
College tuition continues to rise faster than inflation, with one year of public university in 2016 now costing just over $20,000 — that's more than $80,000 for a full four-year degree.1 If you are wondering how you can save enough to offset part or all of those future costs, I've got some good news. On January 28th at Noon and 5:00PM,. I'll be holding a virtual seminar devoted to showing you how saving for college may be easier than you realize.
During the seminar I'll talk about 529 college savings plans, which are designed to help make investing for higher education more accessible to everyone. Earnings can grow free from federal tax, and withdrawals for qualified higher education expenses are federal tax-free. If you withdraw money from a 529 plan for purposes other than higher education, however, the earnings will be subject to federal income tax and typically a 10% penalty. There may also be state tax implications. Consult your tax advisor.
I'll discuss these and other benefits during the seminar virtually on Zoom through Eventbrite.
January 28th 2021 at Noon and 5PM
RSVP: http://www.alphawmp.com/events or https://winewomenwealthnovatofinance.eventbrite.com



Cordially,
Keith Wheeler

Financial Advisor
Alpha Wealth Management
1 The College Board, "Trends in College Pricing 2016." Total includes in-state tuition, fees, room and board.
Investments are not FDIC-insured, nor are they deposits of or guaranteed by a bank or any other entity, so they may lose value.
Investors should carefully consider the investment objectives, risks, charges and expenses of the American Funds. This and other important information is contained in each fund's prospectus and summary prospectus, which can be obtained from your financial professional and should be read carefully before investing.
Andrei Jigalin is a Registered Representative with, and Securities offered through LPL Financial Member FINRA/SIPC. Keith Wheeler is a Registered Representattive with, and Securities offered through LPL Financial Member FINRA/SIPC. Investment advice offered through Alpha Wealth Management and Planning, a registered investment advisor and separate entity from LPL Financial. Blackrock Investment Management, Alpha Wealth Management and Planning, and its affiliates are not affiliated with LPL Financial. There is no assurance that the techniques and strategies discussed are suitable for all investors or will yield positive outcomes. Investing involves risk, including the risk of loss.
When:

Thursday, January 28, 2021

-

12:00pm and 5:00pm

Where:

Virtual

Host:

Andrei Jigalin and Keith Wheeler

Phone:

(415)506-4569